Posted on
By Lizzie Johnson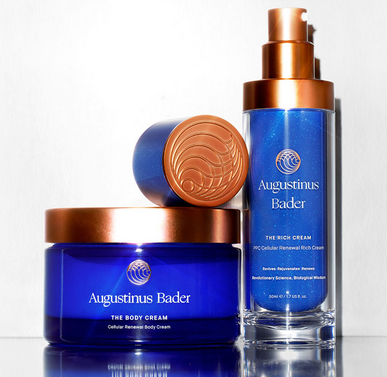 Augustinus Bader is touted as "the cream that works"! Discover the technology behind the brand and how it has gained cult status among some of Hollywood's most famous faces.
There is no shortage of skincare out there, and no shortage of exotic backstories, either. From snail extracts to growth factor derived from human placenta (yes, placenta) and claims of complexes developed by NASA, skincare ingredients have often occupied an ambiguous space somewhere between alchemy and science fiction.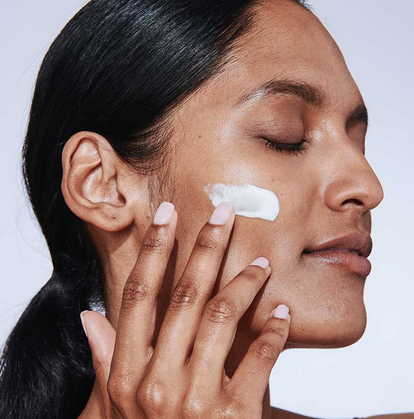 That's why we were extra intrigued when we discovered a cult-favorite skincare line that keeps it all deceptively simple. Augustinus Bader has been quietly taking over the celebrity skincare world for several years. Unassumingly yet elegantly packaged, the brand doesn't make any outlandish miracle claims. No lightning in a bottle, or rare, nearly-extinct botanical ingredients.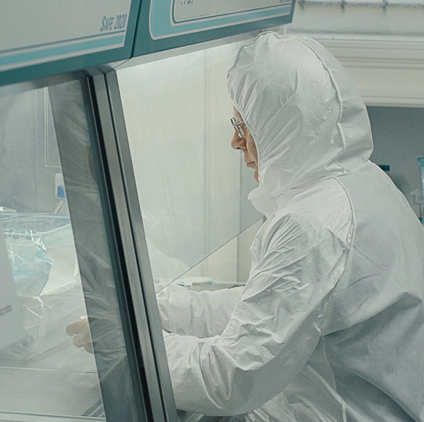 Nope. It's just good, solid, sexy science up in there--including clinical trials and results that you can delve into in more detail via Augustinus Bader's website. If you're into research, we recommend you check it out. The numbers speak for themselves. It's all about results--and yes, as they say, "This cream works".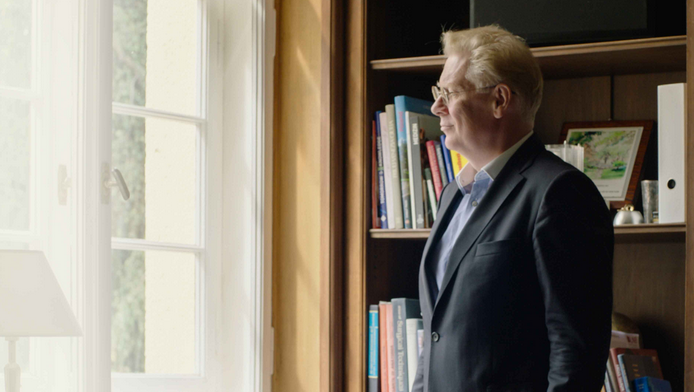 Professor Bader, Augustinus Bader's founder (the brand is his namesake), explains that the uniqueness and effectiveness of the formula lies in their proprietary trigger factor complex, TFC8. TFC8 stimulates the regenerative and repairative power of your body's own stem cells, virtually guaranteeing that your skin will benefit. As Professor Bader points out, "What your body needs, it already knows." Alongside antioxidants A, B, C, and E, as well as aloe vera and amino acids, Augustinus Bader promises to soothe the skin and fight free radical damage while supporting barrier lipid function to prevent moisture loss.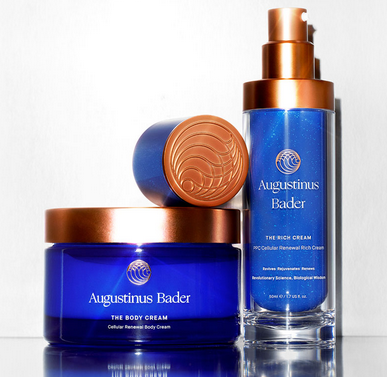 And if you're a seeker of cleaner skincare products, look no further. Augustinus Bader contains no preservatives, solvents, emulsifiers, parabens, or fragrance. The products are SLS-, SLES-, and DEA- as well as cruelty-free.
In addition to the study-backed trigger factor complex, we're pretty excited about the simplicity of the Augustinus Bader regimen. Customers have a choice of either The Cream, the original, lighter weight formulation, or The Rich Cream, a more emollient formulation for drier skin types. That's it. Put it under the eyes, too. Nothing else needed. There is also The Body Cream, if you're wishing to take your regimen from neck to toes (and we highly recommend it, too, by the way).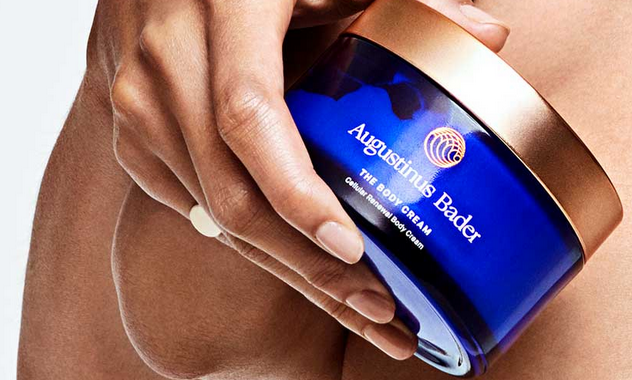 Of course at Houppette, we adore all of the skincare products we carry. But we're all not-so-closeted product junkies, too. We're so glad to have Augustinus Bader's fabulous product line in for our customers to experience. We adore it and have been very impressed with the results--and we think you will be, too! Click here to shop now.