Natura Bisse Online Facial Event!
New Year, New Skin!
Natura Bisse Online Facial Event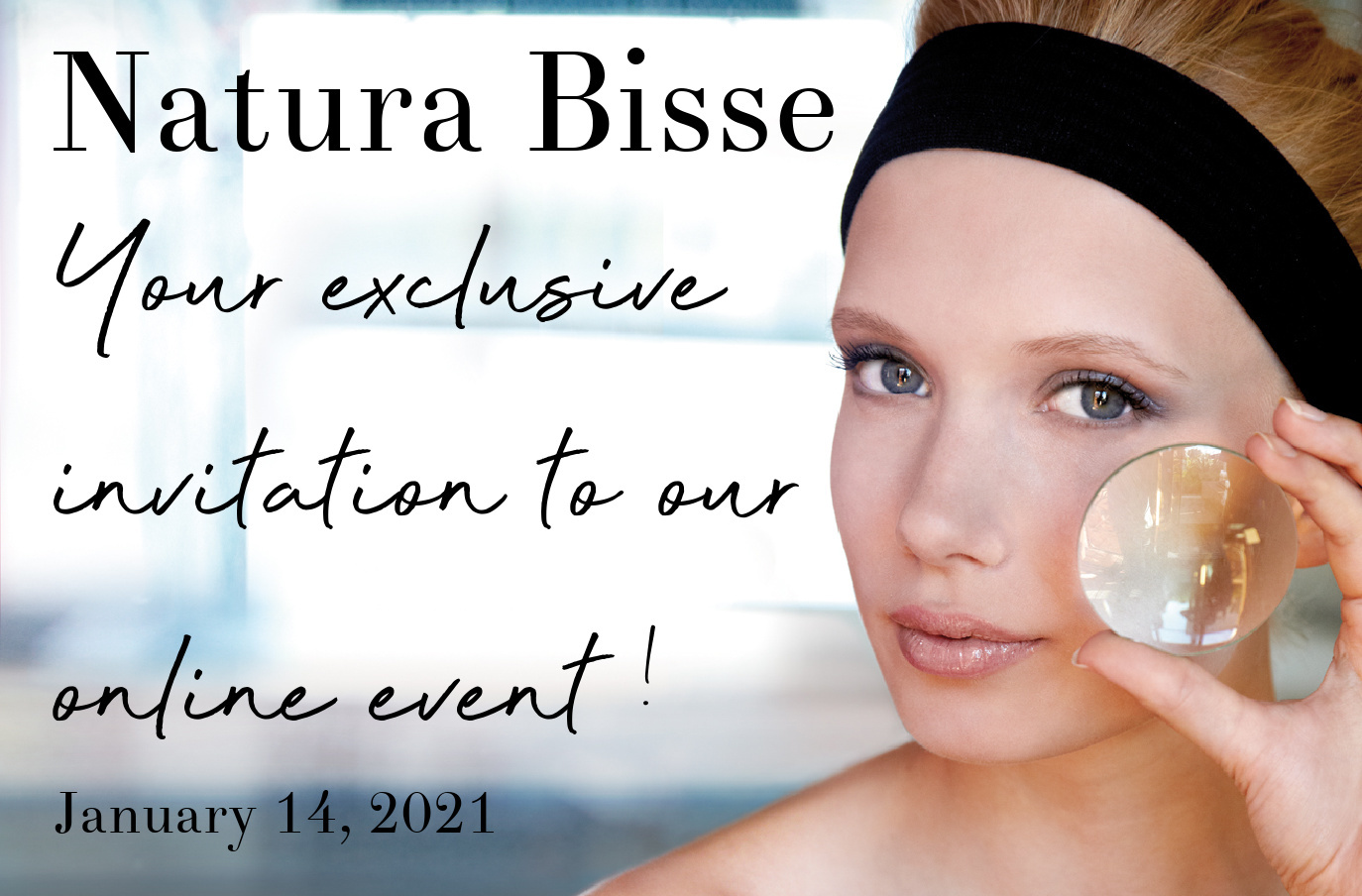 Register to participate in Natura Bisse's online facial event, hosted by a pro Natura Bisse aesthetician. Follow along using your own deluxe kit of Natura Bisse products to perform your own professional-grade facial at home!
Please call the store 302-421-9036 to register and reserve your Natura Bisse Facial Kit for the online Natura Bisse facial event on January 14th. You can choose any of the following times for your at-home facial experience: 10 AM, 12 PM, 2 PM, 4 PM, 6 PM.
The $50 registration fee secures your box of Natura Bisse products (to be picked up prior to the event date) to use during the online facial (supplies are limited), and is redeemable in full-size Natura Bisse products at Houppette! If you have any questions or need assistance with registration, please call Houppette at (302) 421-9036.