Free Shipping on Orders Over $100! Use Code FreeShipping
Spa Re-opening September 1st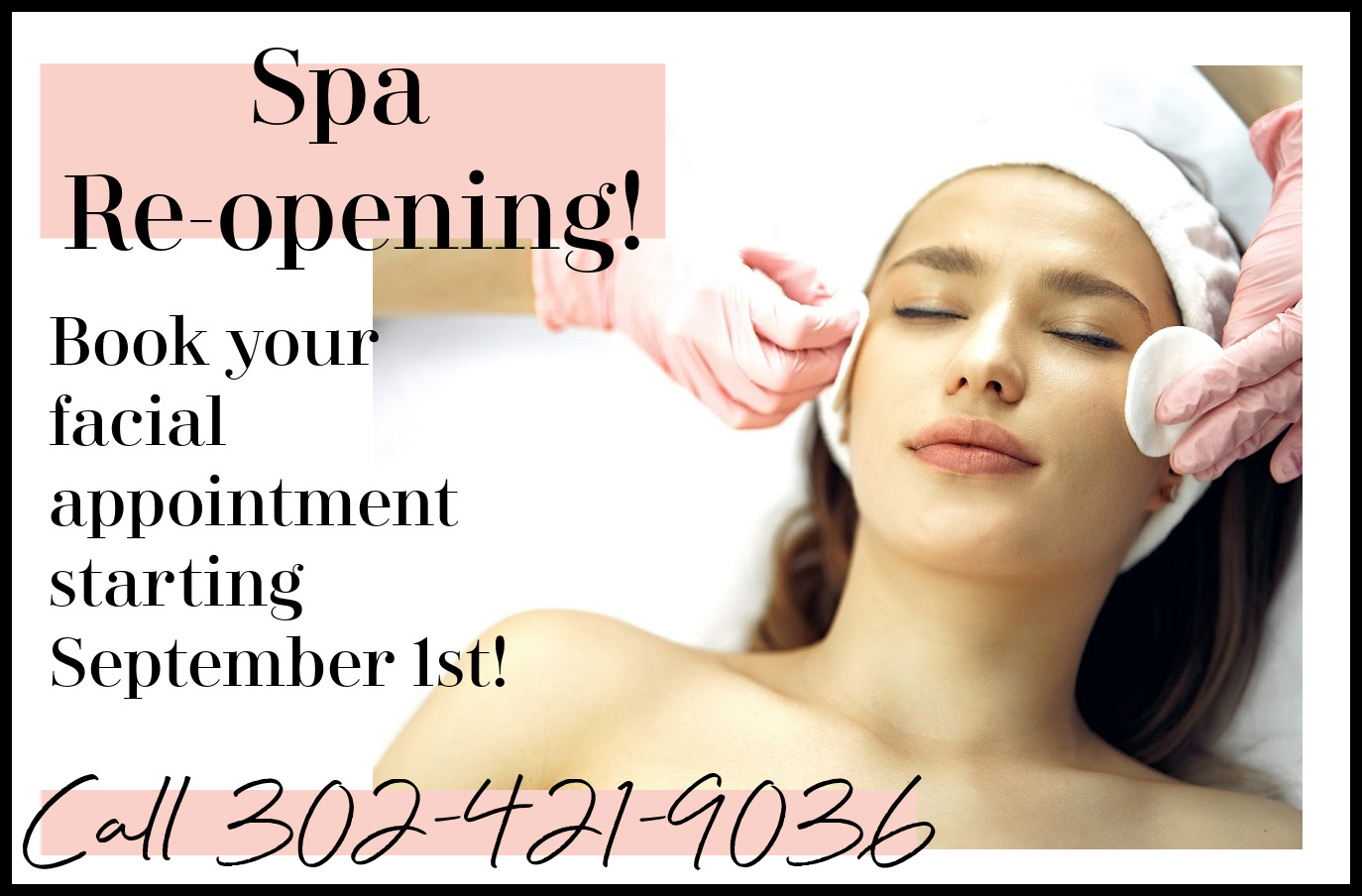 We are very excited to announce that Houppette's spa will be re-opening
on September 1st!
Please call 302-421-9036 to make your appointment.
Please check out our new Beauty Services & Spa Menus, including Express Facial Menu!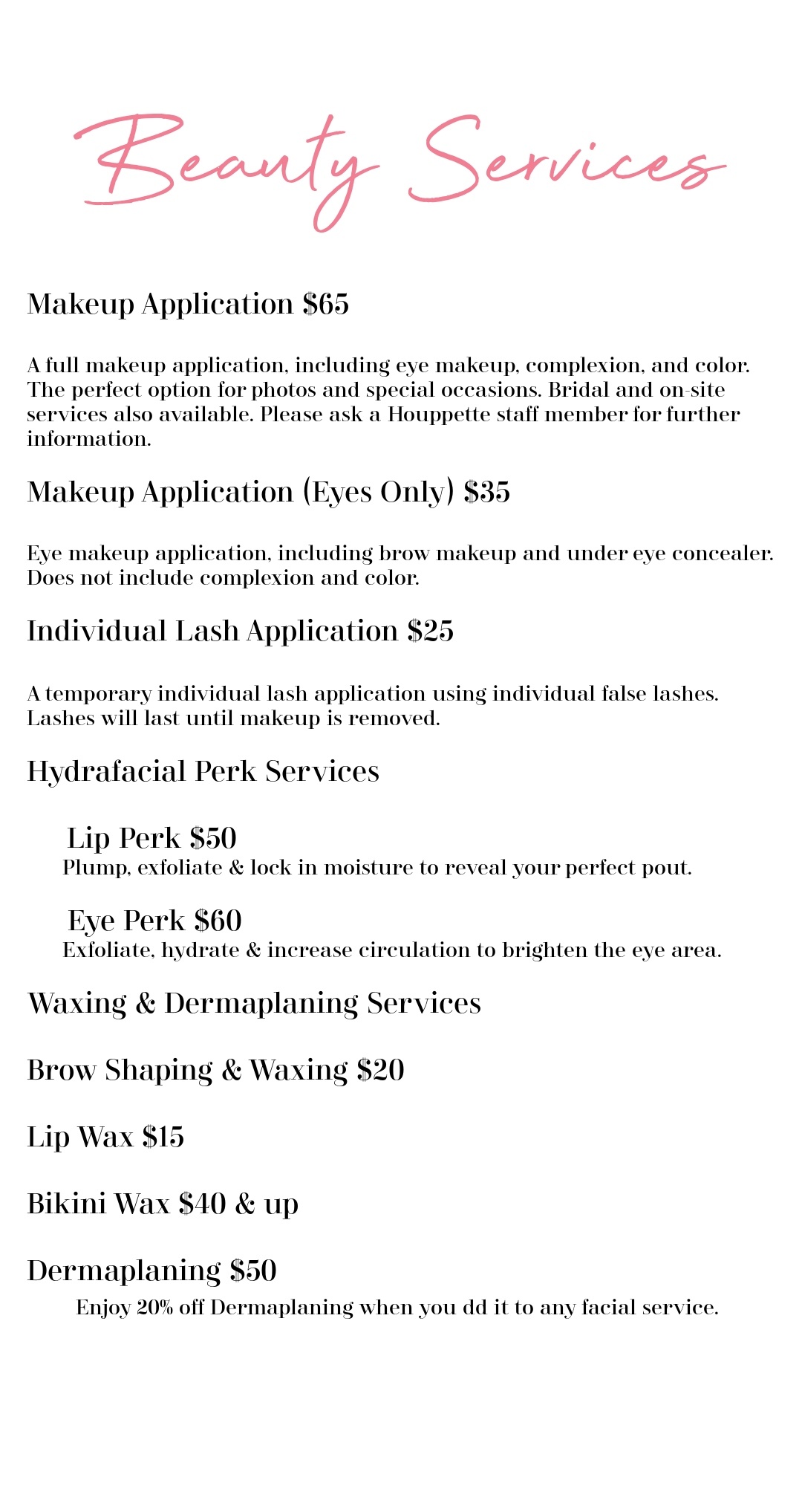 During these unprecedented times, Houppette is adhering to a very strict spa sanitation protocol to ensure client and staff safety.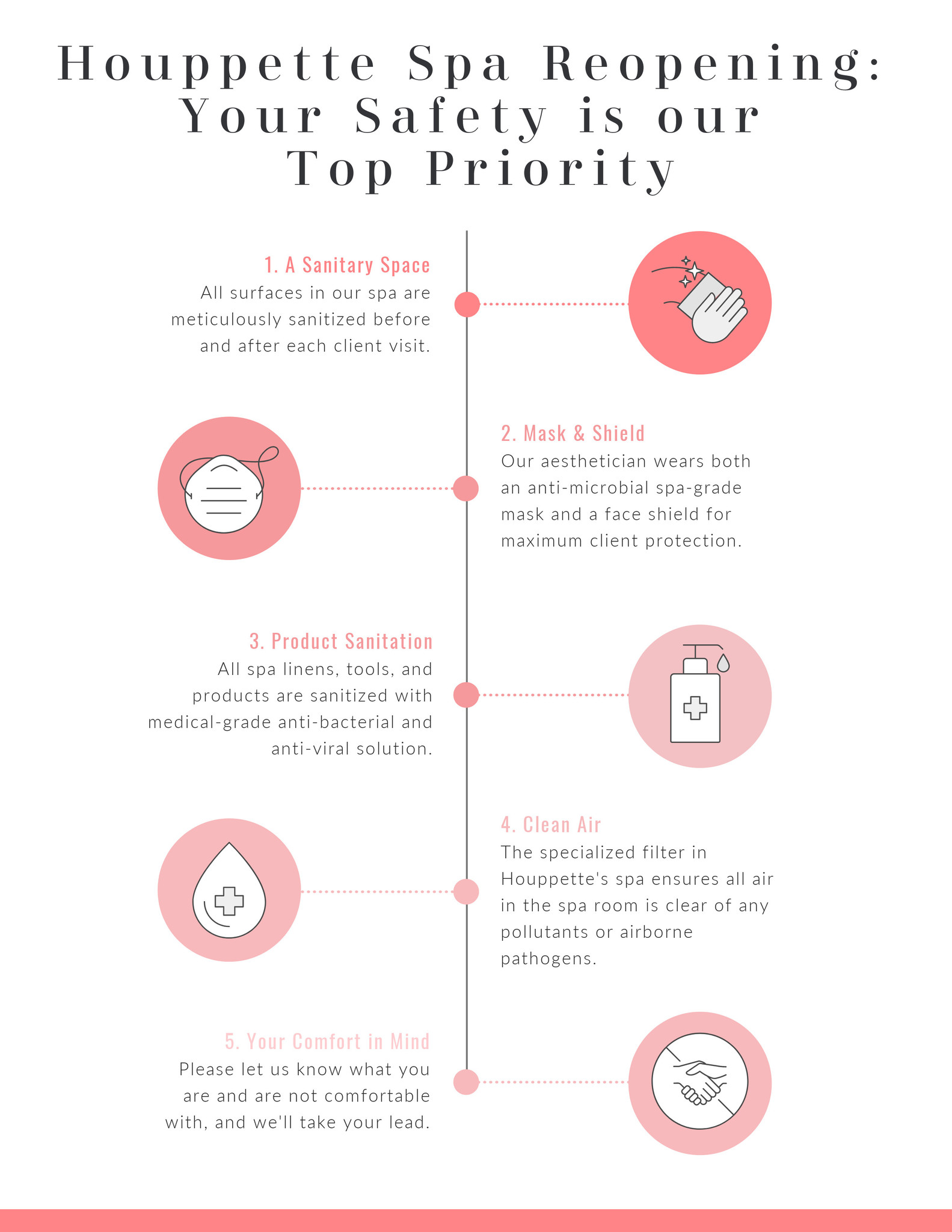 If you have any questions or would like to book your spa appointment, please give us a call at (302) 421-9036.