Posted on
By Lizzie Johnson
Over 25 years ago, Jane Iredale, a former casting director and producer, created one of the very first clean beauty brands--years before the phrase "clean beauty" ever existed. The brand's gorgeous 2022 rebrand stays true to its roots in clean beauty while showcasing a renewed commitment to packaging sustainability. But don't call it a comeback--Jane's been at the vanguard of all things clean for years.
Don't tell the folks at Jane Iredale it can't be done. This is unequivocally an empowering company of "cans" with a history that sets Jane Iredale firmly at the forefront of the clean beauty movement. Jane Iredale's products have proven that makeup can preserve skin health, can naturally enhance one's beauty, and absolutely can perform--all with natural and organic ingredients. Now more than 25 years later and in more than 50 countries worldwide, the clean beauty company long-recommended by dermatologists and plastic surgeons is reaffirming its position as a premiere luxury clean beauty line. But don't call it a comeback--Jane's been at the vanguard of all things clean for years.
Jane Iredale: Pioneering Queen of Clean
In 1994, Jane Iredale, a prolific Hollywood casting director, Emmy Award winning writer, and Tony Award nominee, was ready for her own second act. Having worked with celebrities and models (including Lauren Hutton, Susan Sarandon, Sarah Jessica Parker, and Glenn Close, just to name a few), Jane had been a first-hand witness to how traditionally manufactured makeup could derail a woman's skin and potentially compromise both her confidence and career.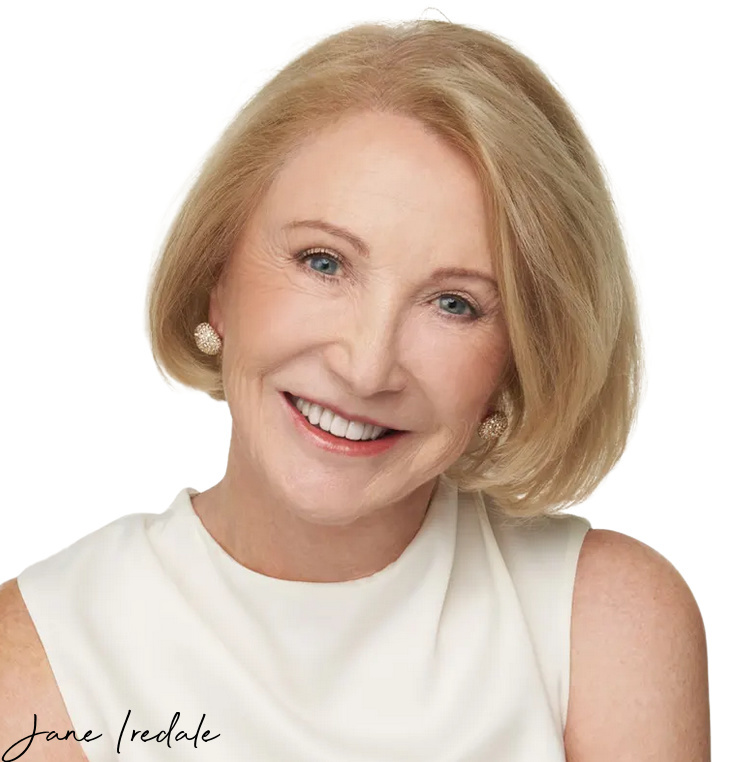 Was makeup inevitably "bad" for the skin? Did a product that "performed" cosmetically have to compromise skin health? Jane Iredale didn't think so. Utilizing micronized minerals and her passion for all things clean, organic, and natural, she launched her eponymous cosmetics line--way before the phrase "clean beauty" ever existed.
In the years that followed, Jane Iredale collected accolades from industry professionals, dermatologists, and plastic surgeons, all of whom recognized her products as an alternative clean cosmetic brand for those with sensitive or compromised skin. And as the "clean beauty" movement gained traction in the mid 2000's, Jane Iredale's beauty brand grew from alt-beauty go-to into the mainstream. 
Today, as a genuine company that walks the walk of quality, natural ingredients, and sustainability, Jane Iredale maintains a strong presence in the world of luxury clean cosmetics. But as you've no doubt gleaned from the brand's history, Jane isn't merely content to maintain. The brand's 2022 repackage and rebrand aims to propel Jane Iredale to the forefront of the beauty industry's best in clean and green luxury brands and grab the attention of a new generation of beauty consumers.  
Not Just a Pretty Face: The Skincare Makeup
The tricky thing about being an authentic clean and green beauty brand is that the standards of making those claims are ever-changing. It's essentially a moving-target. What was considered a top natural ingredient or the most sustainable packaging material just last year may have an even "cleaner" alternative this year--and reformulation, not to mention repackaging with even just updated ingredient lists alone, is incredibly costly. That is, to put it lightly, remaining a truly clean and green brand takes constant vigilance, evolution, and gets expensive. Fast.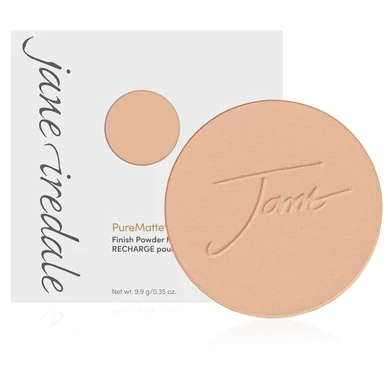 Undaunted, Jane Iredale has doubled down on their commitment to clean beauty and improving the  sustainability of their packaging. The gorgeous new compacts for their PurePressed Powder Blush and PurePressed Eye Shadows, Palettes, and PureMatte Finish Powder all have a luxurious feel with a sleek and oh-so-satisfying magnetic closure. In addition, most of the new compacts are refillable. That means reuse that beautiful compact to your heart's content, and simply purchase a (less costly) refill when needed. (Side note: Refills have also been repackaged in envelopes that are more sustainable and environmentally friendly than their plastic predecessors, made from 50% post-consumer recycled material and have the FSC--that's Forest Stewardship Council--seal.)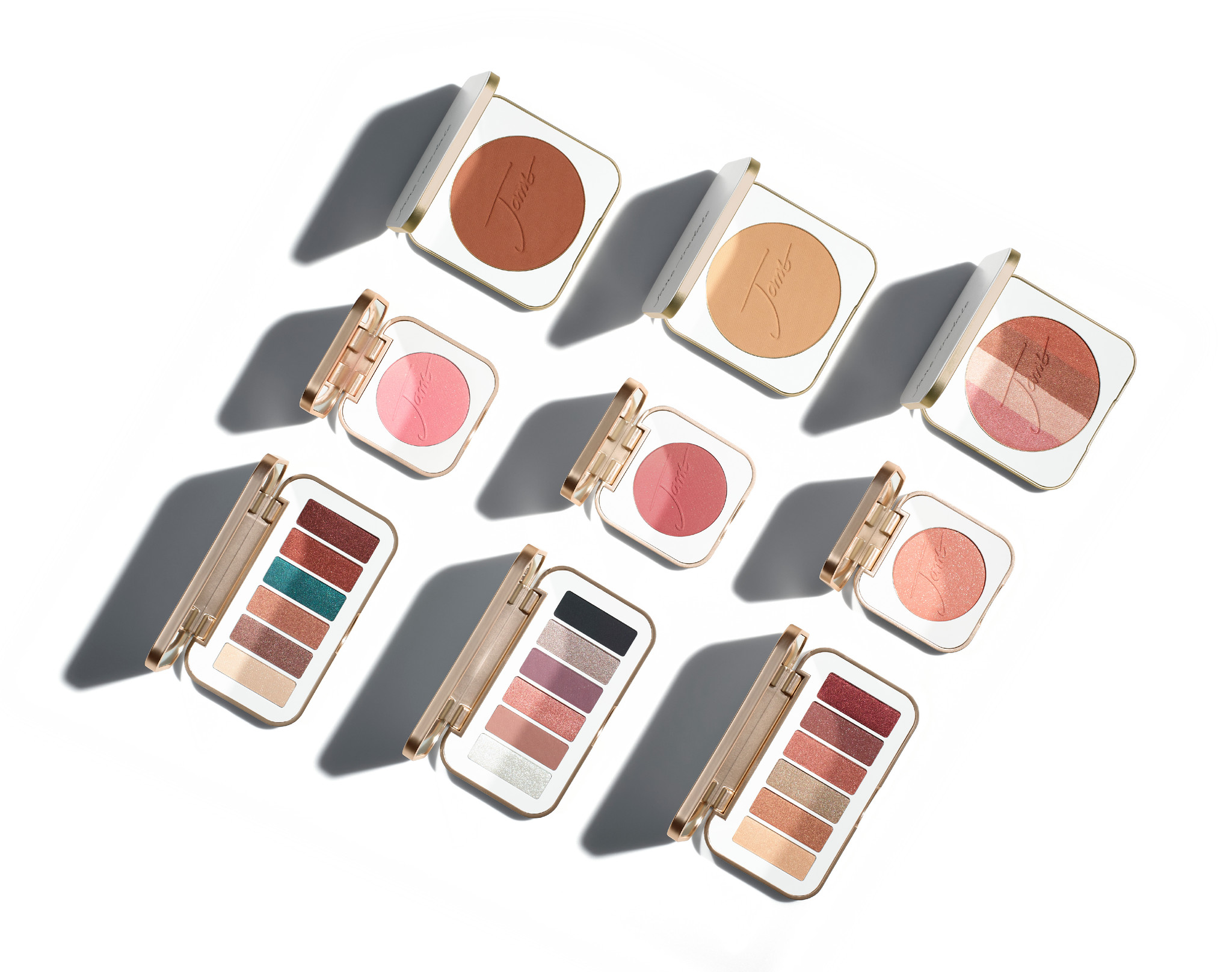 The formulations for Jane Iredale's newly packaged products have also gotten a proverbial facelift utilizing cutting edge clean and skin-healthy ingredients. Not only can you find an ingredient list for each shade in every PurePressed Eye Shadow Triple and Palette (talk about transparency), but you can also count on every formula being geared to optimize general skin health and product performance.
To begin, all products are vegan and gluten-free. The aforementioned eye shadow products contain shea butter for soothing moisture, jojoba for softening skin, and pine bark to protect, calm, and improve skin's texture. The PurePressed Powder Blushes also contain shea butter and jojoba oil, and natural antioxidant pomegranate to fight free radical damage. The PurePressed Base Mineral Foundation--Jane Iredale's #1 best-selling foundation of all time--are all at least an SPF 20 and contain those fabulous skin-soothing and protecting ingredients as well. And in a refillable compact to boot.
Clean & Sustainable for the Future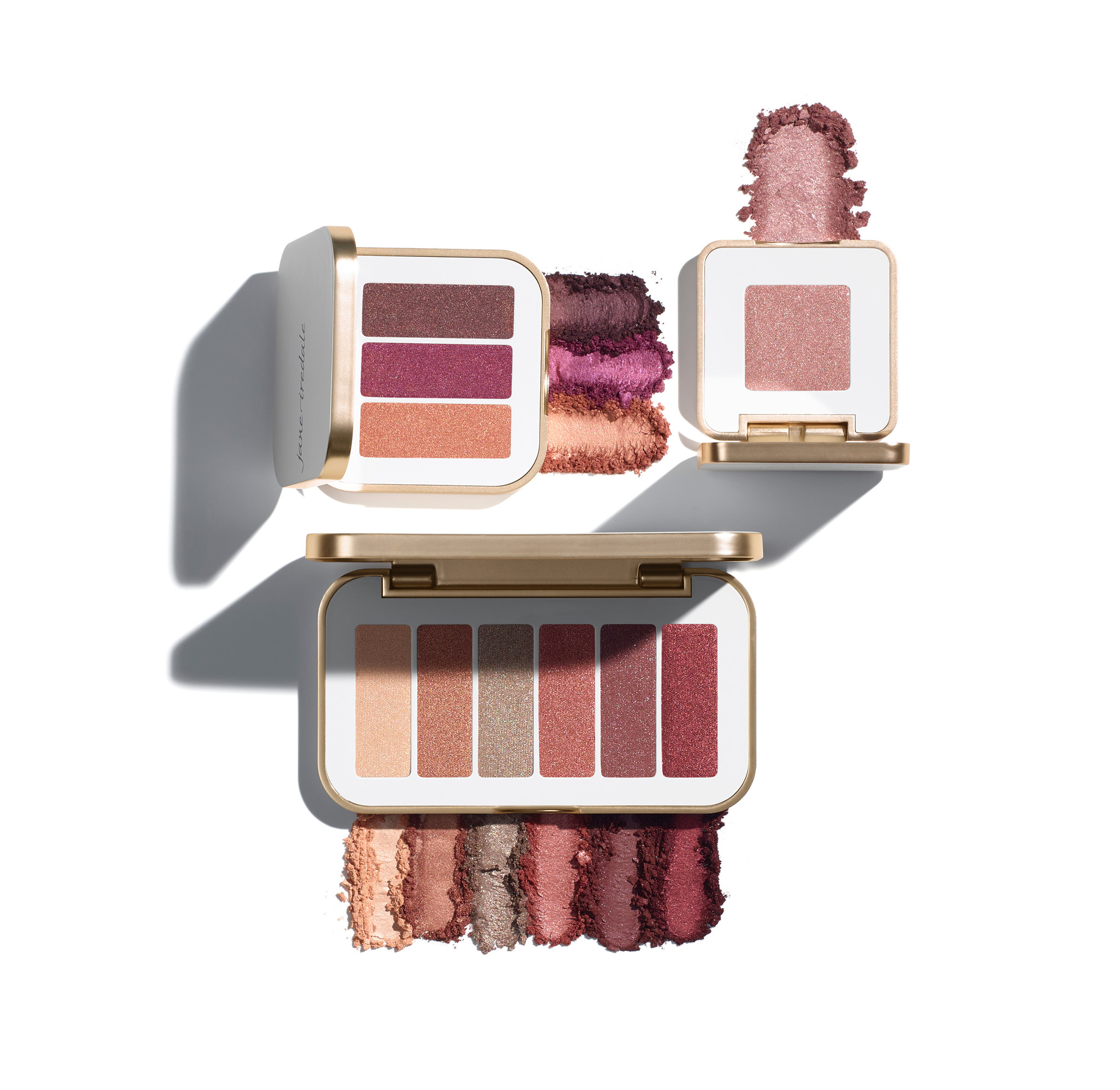 28 years into the company as a dependable clean and sustainable beauty brand, Jane Iredale's consistently clean, skin-healthy ingredients coupled with the brand's beautiful, sustainability-minded packaging ensures they will remain a household name for health-minded beauty devotees. What's more, Jane Iredale's commitment to being on the cutting edge of clean and sustainability has them poised to to plant themselves firmly in the consciousness of a new generation of super-savvy green beauty aficionados.