Posted on
By Lizzie Johnson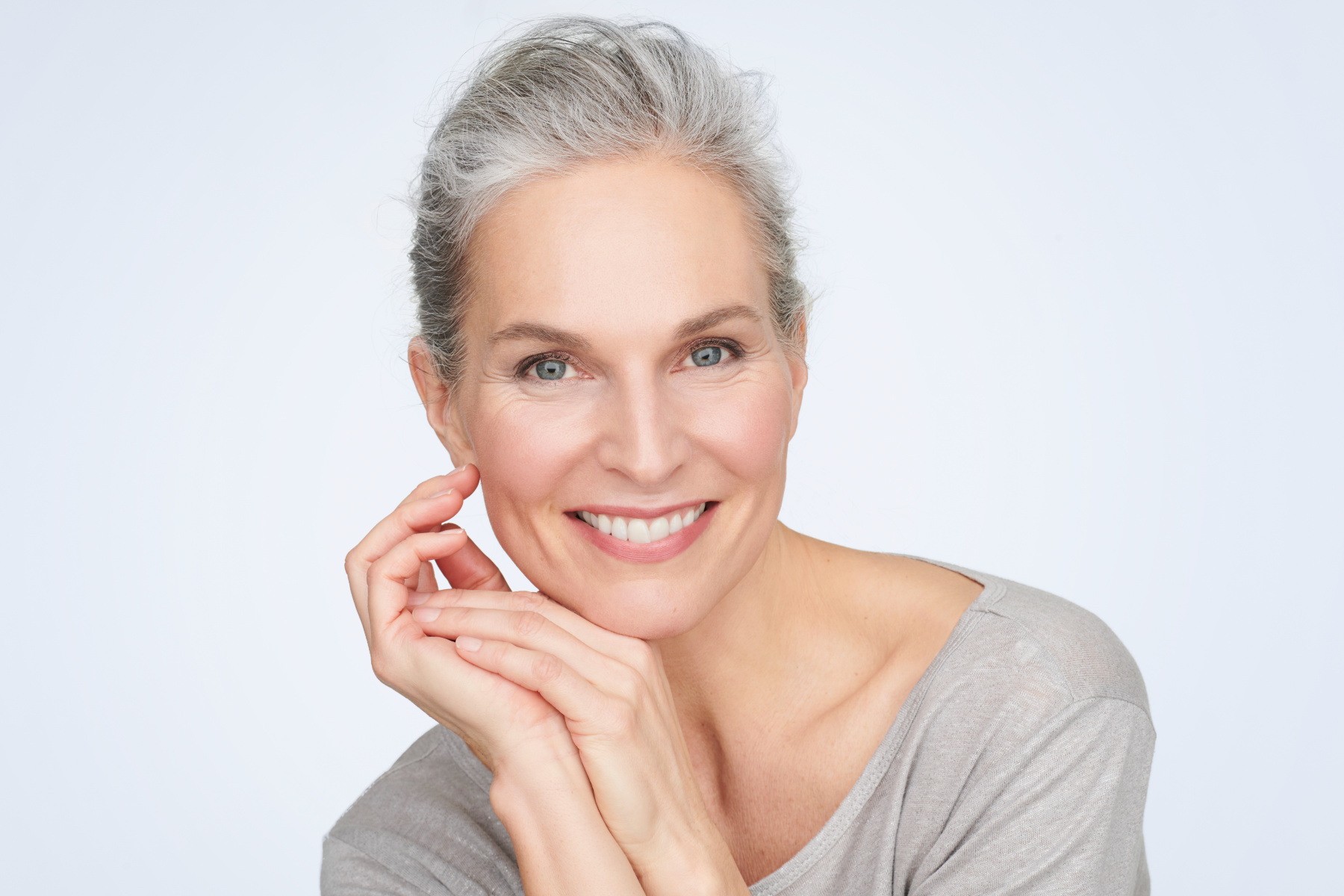 We're breaking down the best no makeup-makeup routine featuring Jane Iredale's good-for-your-skin products.
Nothing beats barely there, fresh-looking makeup for an effortless-looking complexion. We're sharing the 9 steps to mastering your best no makeup-makeup look featuring Jane Iredale.
1. Start with a smooth (i.e. primed) canvas. Just as it's important to prime a surface prior to painting, it is important to smooth the skin with a priming product before applying any pigment. Primer not only enhances the healthy look of your skin, it is the key to keeping your makeup looking freshly applied all day.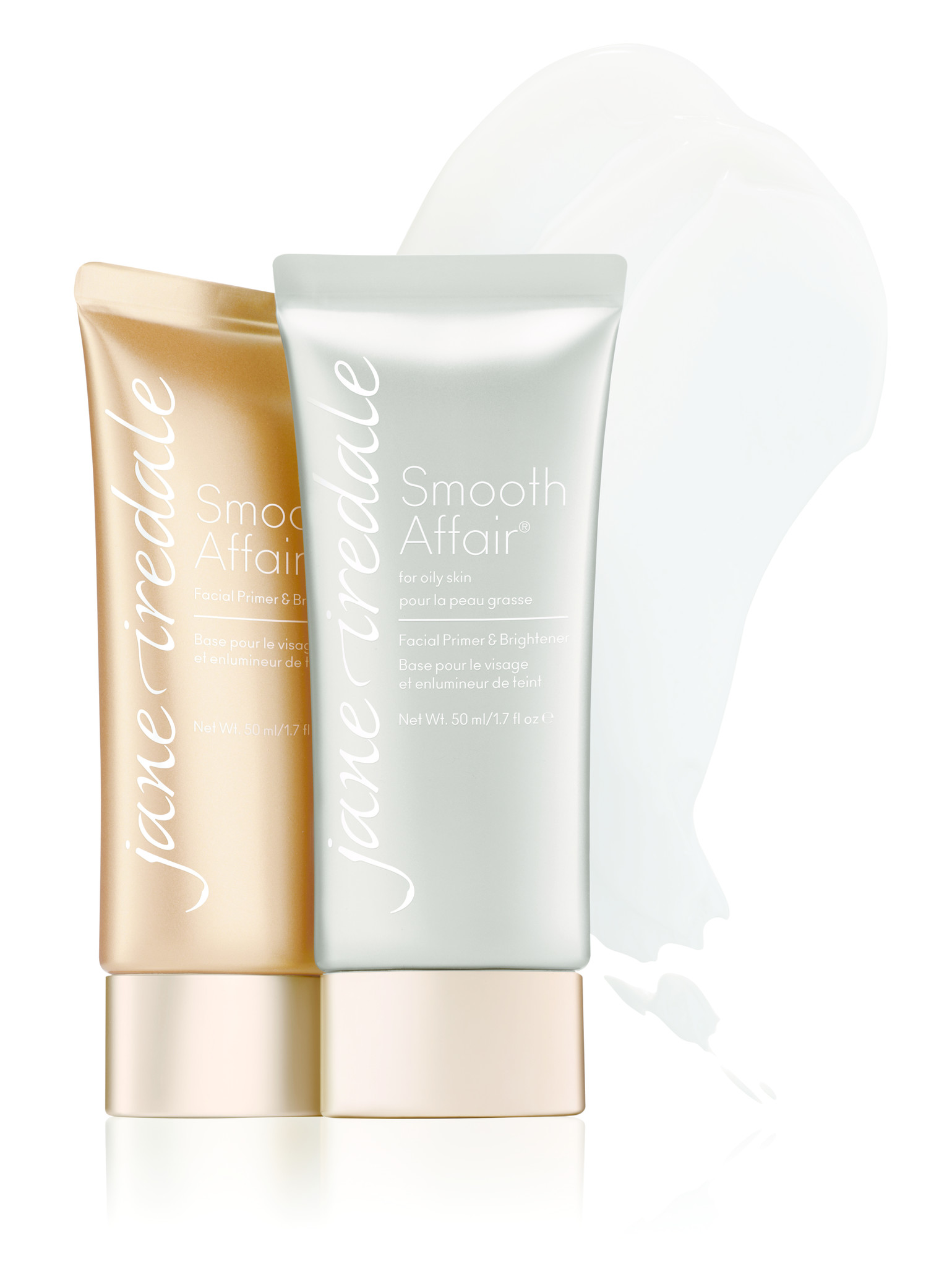 Choose a primer that suits your skin type. Jane Iredale has two fabulous options: Smooth Affair and Smooth Affair for Oily Skin. Both contain skin-quenching ingredients that minimize the look of pores and fine lines so foundation looks ultra natural.
2. Choose a foundation (or tinted moisturizer) that most closely matches your skin tone, and in a formulation suited for your skin. Try not to go too light or too dark to avoid looking unnatural. (If you want to look like you have some sun, we'll apply bronzer later.) As a rule, sheerer formulations look more natural on the skin. Start by applying the foundation in the center of the face around the nose, and feather outwards.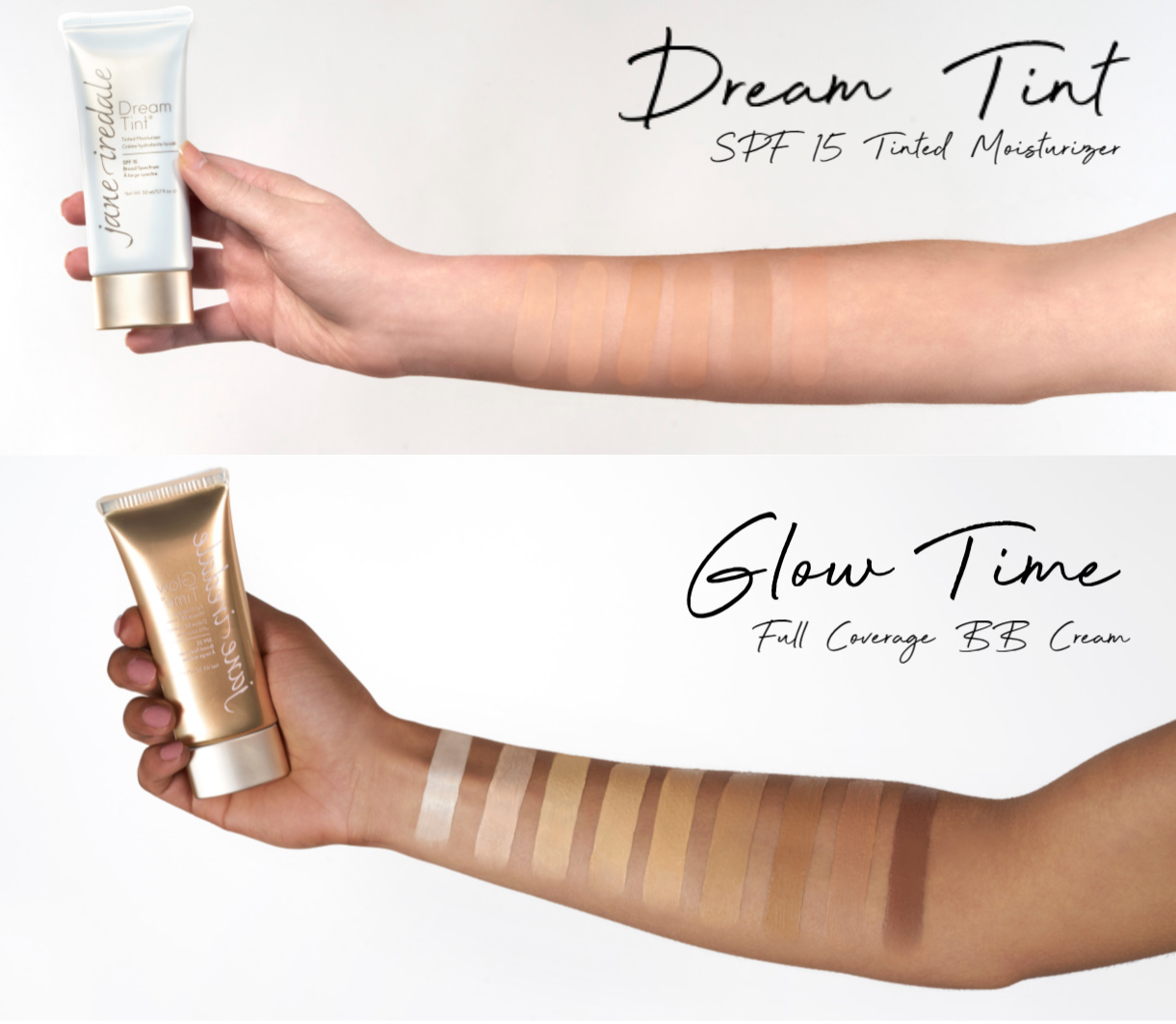 Our favorite effortless formulations from Jane Iredale are the ultra-sheer Dream Tint with SPF 15 and the fuller coverage, but easily blended Glow Time Full Coverage Mineral BB Cream. Both formulations help skin appear naturally flawless and are 100% vegan. Win-win.
3. If any pesky blemishes or imperfections show through that you would like to conceal, use fingertips or a smaller brush with a facial or under eye concealer to cover them after the foundation has been applied. We love using Jane Iredale's Disappear Full Coverage Concealer for blemishes because it contains pimple-zapping willow bark (similar to salicylic acid).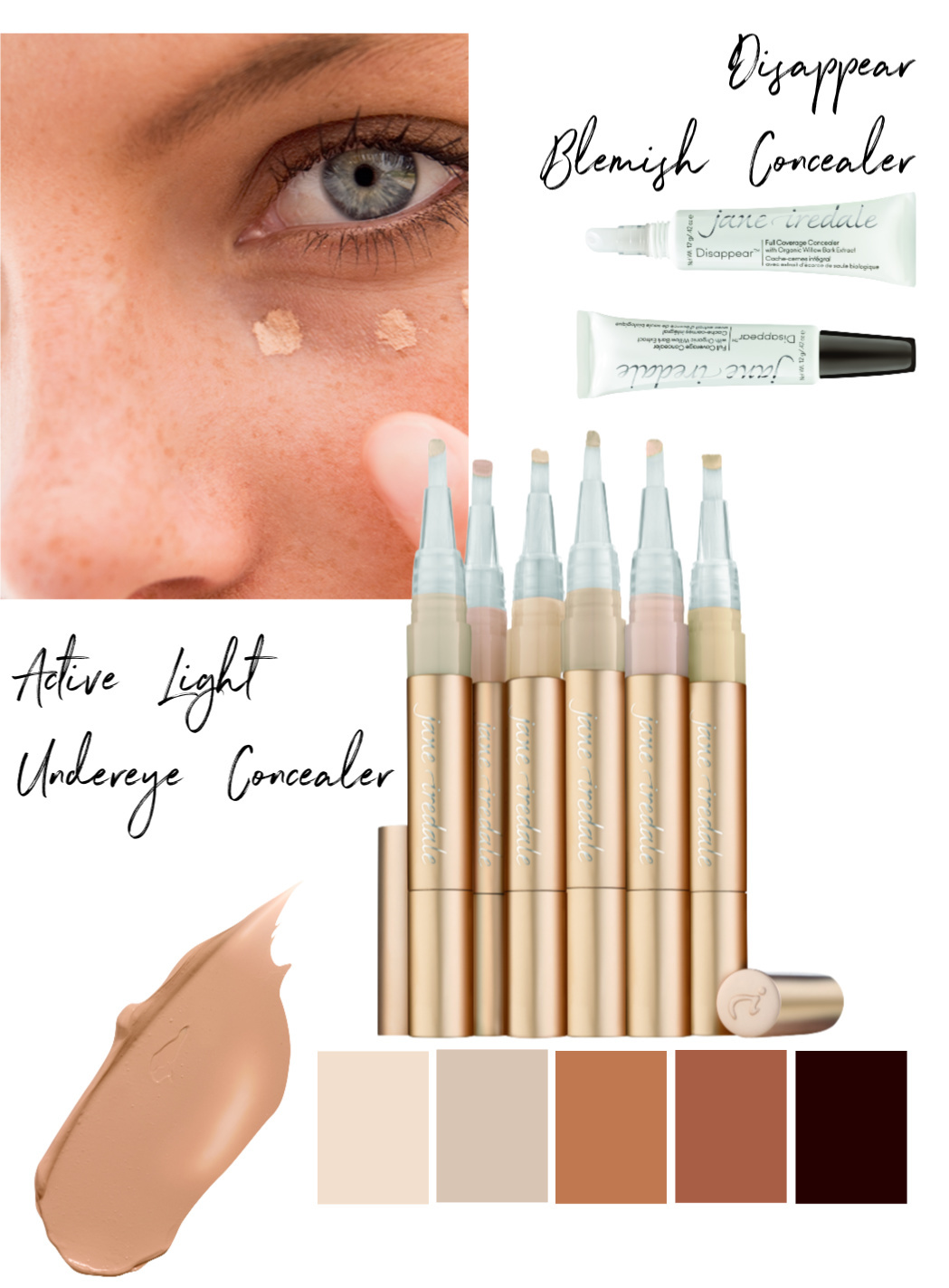 4. Using an under eye concealer, dab with your fingertips near the inner and outer corners of the undereye area. Blend product until it meets in the middle. This tends to look more natural than applying product to the entire under eye. We adore Jane Iredale's Active Light Concealer--it even has its own brush attached for easy application.
5. Choose an eye primer for the lid and brow bone that either matches the skin or highlights for a more "awake" look. We love the Smooth Affair for Eyes Eye Primer/Shadow. It's an easy-to-blend two-in-one product that gives an enhanced finish while concealing imperfections on delicate eyelids. Blend either lash to brow, or just across the lid for a more natural look. Don't forget mascara--it's truly the proverbial icing on the cake for a no makeup-makeup look!
6. Softly sculpt those brows--and less is more! Gently brush a brow gel or brow powder in a tone that most closely matches your natural brow hair through your brow. A little goes a long way. You can also use a pencil, but we find that gels and powders tend to look a little more natural when going for that no makeup-makeup look.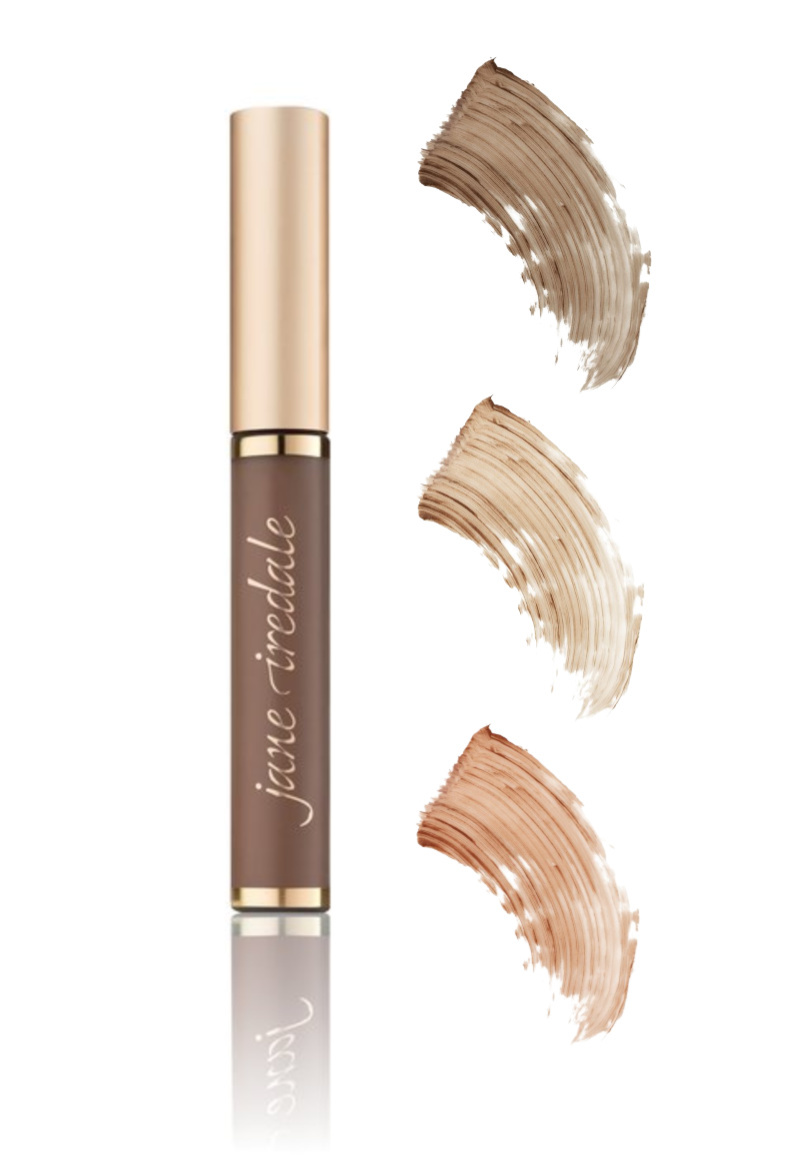 7. Apply bronzer and/or blush to the high planes of the cheeks with a fluffy brush. Use whatever remains on the brush to dust the forehead, nose, chin, and jawline. If more blending is needed, wipe off your brush or grab a clean brush, and gently buff the cheeks. We like to follow with a dab of a pinky-hued blush on the apples of the cheeks, but you decide what works best for you.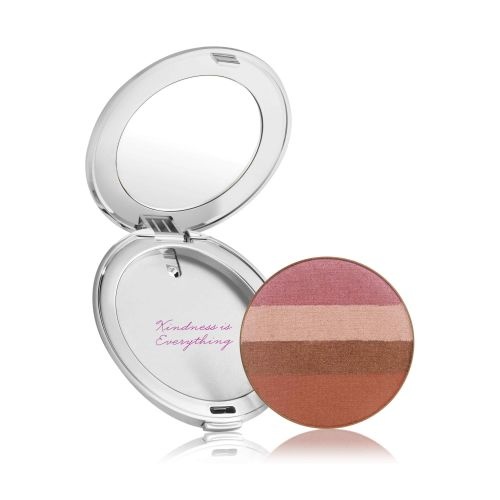 8. Choose a natural lip shade in a balmy texture. We're super into Jane Iredale's Just Kissed Forever lipsticks right now. They're balmy, moisturizing, and they self-adjust to bring out your own unique lip color. Available in red, orange, or pink--you can choose the tone you want to bring out and watch your own chemistry create your perfect shade.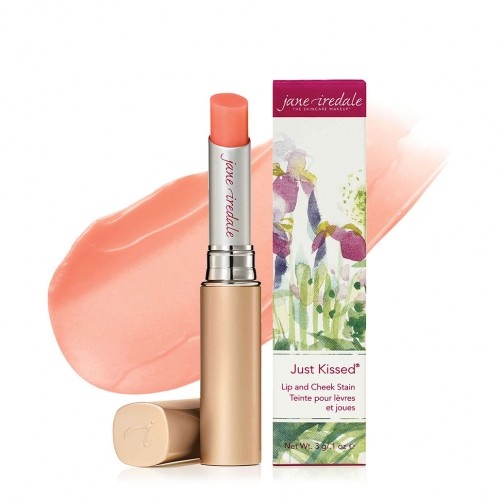 9. Set it and forget it! A hydrating setting spray can soften your look and help makeup last all day and night. Jane Iredale has four formulas to choose from--our two favorites are the POMMISST because it nourishes with antioxidant-rich pomegranate extract and smells fantastic, and the D2O, which contains ylang-ylang to plump surface skin cells. The other two are equally fabulous for specific skin types--Lemongrass Love Hydration Spray refreshes while minimizing oiliness with lemongrass extract, and The Balance Spray soothes with anti-inflammatory grapefruit, algae, and green tea extracts for sensitive skin.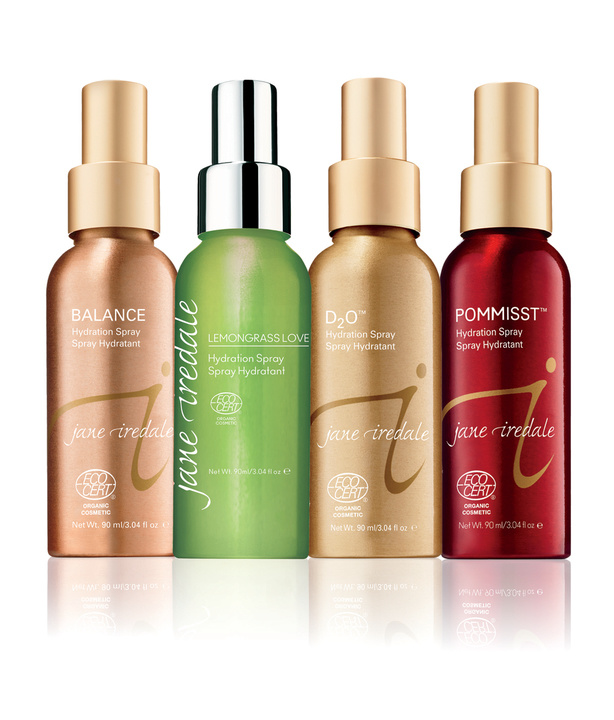 Bonus: Looking for a little more definition for eyes? Try adding the Tightline technique to your no makeup-makeup look. Check out this video for a brief how-to!